Blank Labels
Blank labels are ideal for printing customised information, when the situation requires on-demand labelling for items.

For example, a sandwich company with boxes to identify may require several variations of the same label printed immediately. This eliminates lead time from the label manufacturer and reduces delays in their production output.
Partially Printed Labels
In most cases it is possible for us to partially print information on the labels, leaving space for you to add variable data.
Examples of Uses and Applications
Blank labels can be created for any make and model of printer including:
Laser/inkjet
Dot matrix
Thermal transfer
Direct thermal printers
Laser engravers
Simply tell us the make and model of your printer and we'll do the rest. Blank labels can be produced to your specification.
We produce a range of paper and synthetic blank labels for most applications including:
Pharmaceutical
PCB manufacture
Harsh environments
Product packaging
Product Options
Die cut to customised shapes and sizes
Not just paper labels - blank labels can be produced from a range of synthetic materials too
No tooling charges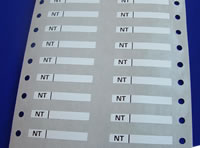 Sprocket Fed, Partially Printed Labels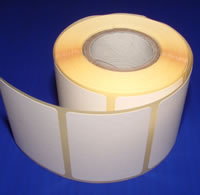 Blank Labels Supplied on a Roll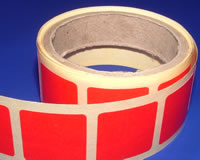 Blank Labels are available in range of colours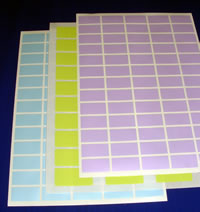 A4 Sheeted Labels in a range of colours and sizes.
Related Products
You may also be interested in